California's Giant Sequoias: Found Nowhere Else on Earth

My "Giant Sequoia Project" evolved gradually.
In 2009, after hanging a show that included several Sequoia paintings, in the Exeter Courthouse Gallery, my friend Holly and I went to Sequoia and camped and painted for a week. That was a defining moment. I fell in love with the Sequoias.
I discovered that there where many groves within an easy driving distance from my home in Porterville and that I could easily take a day trip to any of them. I started visiting groves, some with easy access and some that I should not have visited alone. Check out my reviews of several Easy Sequoia Trails.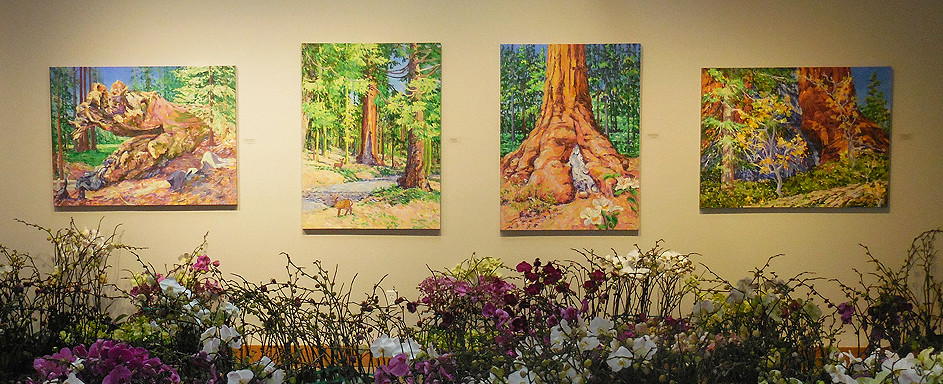 The second defining moment was when my friend Linda Lemons from Burford Frames in Porterville said "You know Joy, I see paintings of the trunks of the trees but not the whole tree" and the 6 foot tall canvas was born. This changed everything. I painted 2' x 6' trees. I showed them at "1st Saturday in Three Rivers" in front of the Gateway & Buckeye Lodges. They were a hit.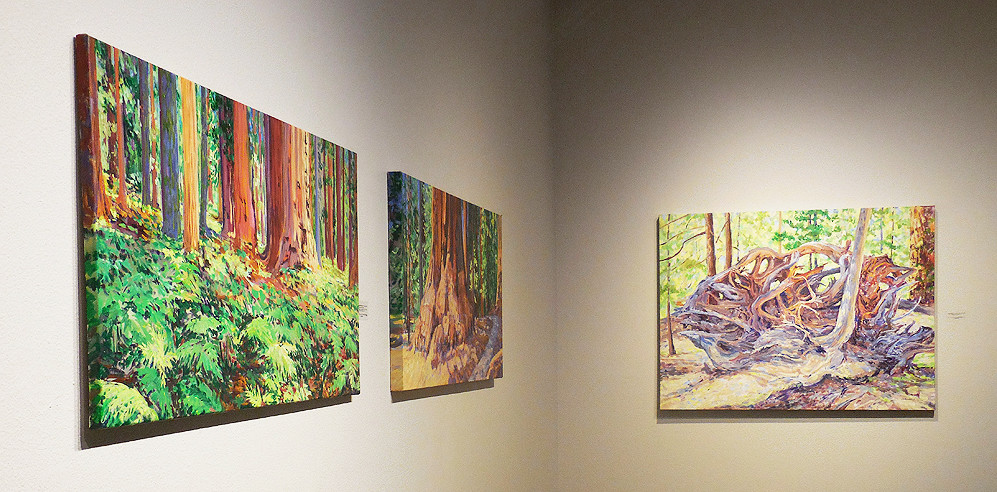 Over the last few years with fire after fire in the Sierras, I have realized how fragile this environment is and I'd like to do what I can to create awareness and supply resources for the protection of these giants found nowhere else on earth.
10% of all sales will be donated to the non-profit foundation for the park that the image was created in. Take a drive and hug a giant sequoia, today.